Coming November 28
The Bob Avakian Interviews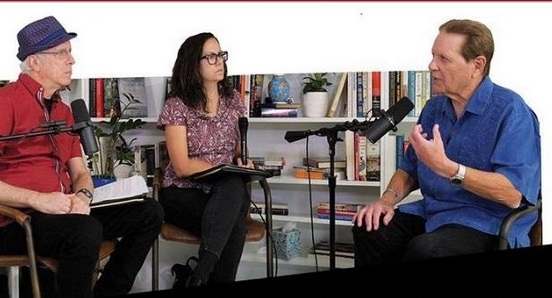 Bob Avakian (BA) is a rare and unique revolutionary leader. He has developed scientific theory on a world-class level, including on how we could actually make an emancipating revolution in these times. He has a deep understanding of and connection with the most oppressed, and he can "break down" complex theory and make it accessible.
Don't miss this chance to see a one-hour edition of these recent interviews and to discuss them afterward with Andy Zee, one of BA's interviewers, host of The RNL—Revolution, Nothing Less!—Show, and spokesperson for Revolution Books.
Tuesday, Nov 28, 7pm at Teatro SEA, Society of the Educational Arts, Inc., 107 Suffolk Street, New York, NY, (Delancey/Essex stop on the F, M, J)   (This film is not a production of the Society of the Educational Arts, Inc.)
Sponsored by the Revolution Books Educational Fund and the Bob Avakian Institute.
Get your ticket HERE.
About Us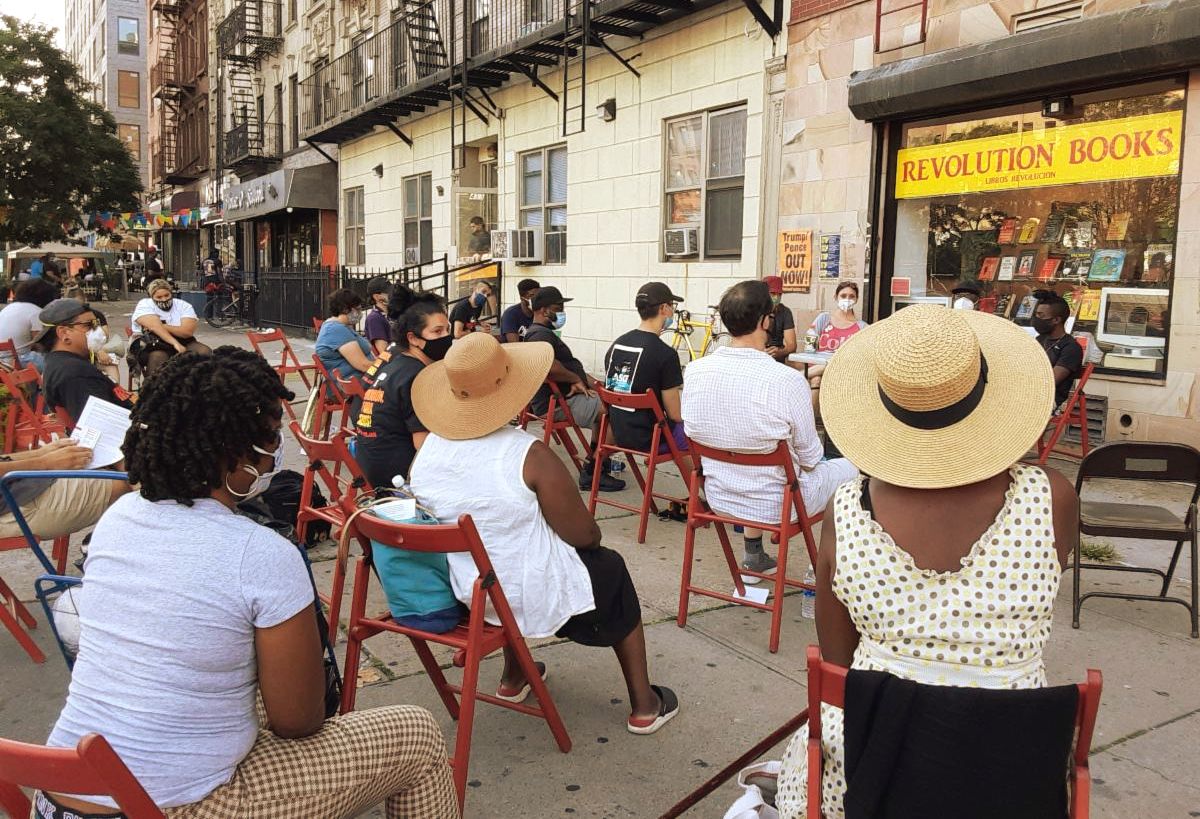 The Revolution Books Educational Fund, Inc. is a not for profit (501c3) incorporated in New York State. Established in August 2015, it is the public education partner of Revolution Books in NYC: "the bookstore about the whole world for a radically different world." Accordingly, we are dedicated to reaching the widest possible audiences to further deepen engagement about why the world is the way it is and the possibility of a radically different way the world could be. Contributions to the Fund are tax-deductible.
A focus of our mission is to project and promote engagement and dialogue with the most advanced scientific framework for achieving human emancipation, through an actual revolution at the soonest possible time, the new communism developed by Bob Avakian. We do this through film showings of his talks on site and in the broader community, distributing complementary copies of his writings for broad consumption, salon discussions, debates, etc.
To fulfill its core mission, the Revolution Books Educational Fund, Inc. also fosters interaction and debate with the key political, intellectual and cultural trends in the world today. This, in the back and forth with the new communism, contributes to people being able to learn about the rich and complex history of humanity, the driving forces underlying the brutal reality of the contemporary world, and the possibilities for a very different world, one in which human beings could truly flourish.
Some Past Programs Produced by the Revolution Books Educational Fund
| | |
| --- | --- |
| ► A screening of the film "Trump/Pence Regime Must Go," from a talk from Bob Avakian (BA), took place at Anthology Film Archives in October 2019. Avakian provides a scientific understanding of the roots of the Trump fascist regime—in the history of the U.S. and the deeper roots in the system of capitalism-imperialism. He does so with passion, humor, humanity, and a deep sense of history. BA cuts into the deepest, most agonizing questions, first in the speech and then in a wide-ranging Questions and Answers. The film was produced by the Bob Avakian Institute, the Revolution Books Educational Fund, and Revolution Books. | |
| | |
| --- | --- |
| ► An evening with with Dr. Cornel West and Andy Zee: 60th Anniversary of Frantz Fanon's The Wretched of the Earth. October 2021. | |
| ► "The Industrialization of Sexual Exploitation and Global Capitalism... OR Why 'Sex Work' Is NOT 'Agency,' But Degradation and Nightmare... And Why We Need Revolution," a presentation by Raymond Lotta, political economist and spokesperson for Revolution Books in Harlem, on March 1, 2023. The presentation was followed by discussion with the audience. | |
What We Do
We host a wide range of authors, artists, filmmakers and revolutionary theorists on a regular basis; we bring their novels, history, and analysis of crucial developments in the world today, and their art, films, and imagination, to Revolution Books. We facilitate "hot topic" discussions about the injustices of the system, outbreaks of resistance, and sharp conflicts and turmoil in the world. We host special screenings of films of talks by Bob Avakian on site and in the community. And we host conferences and debates.
In our work and publicity, we continually reach out to and aim to build new and ever-expanding audiences: from the surrounding neighborhood in Harlem, from across NYC and the country, and other parts of the world. We distribute complimentary educational materials, including books, to high school and college classes, and to the incarcerated.
We disseminate our public programming in audiovisual and print format, and make this available on our website. Major programs are produced as DVDs and disseminated broadly via internet for public use, and through complementary distribution for educational purposes.
Some of the authors we have hosted are: Ambassador for Young People's Literature of the Library of Congress Jacqueline Woodson leading a workshop with middle school students in Harlem; Nicole Fleetwood with Aperture Magazine's Prison Nation; Garrard Conley with his memoir Boy Erased, now a major motion picture; Amplify Justice! a panel discussion with artists; a film screening of the film THE TRUMP/PENCE REGIME MUST GO! In The Name of Humanity We REFUSE To Accept a Fascist America A Better World IS Possible under a summer moonlit sky in Marcus Garvey Park; Paul Butler with Chokehold; Colson Whitehead with Underground Railroad and scores more.
| | | |
| --- | --- | --- |
| To make a tax-deductible contribution now: | | |
| | | |
| --- | --- | --- |
| To make a tax-deductible recurring monthly contribution: | | |